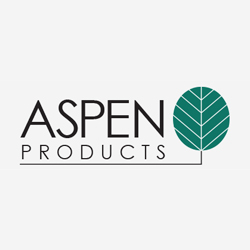 Aspen Products
Production Support
Sorry, this job has expired.
Kansas City, MO
Aspen Products has an immediate opening for Production Support on all three shifts!
Part Time Available - Let us know on the Employment Application
Aspen Products, Inc. is a leader in the paper converting industry is looking to fill the position of production support. We are looking for motivated and reliable employees with excellent communication skills. All candidates should have a strong desire to learn and be prepared to work in a zero-tolerance drug-free work zone. Previous production experience is not required but preferred! Aspen Products, Inc. is a 24-hour 5 day per week manufacturing operation with various types of production equipment and systems. Applicants must be prepared for a fast-paced environment where machine uptime is extremely important. We are looking for goal-driven self- starters who can work with minimal supervision and think on their feet.
Perks:
- Paid Holidays and health benefits available after 90 days
- One-week paid vacation and 401K after 1 year.
- Weekend overtime available
- Paid Lunch Break
- Competitive entry level wages
- Promotion from within
Job description:
- Responsibilities of these support positions include, but are not limited to:
- -Inspects product before packaging, then places product in appropriate packaging and box
- -Places the boxed finished product onto the correct pallet using the correct pallet tie according to specification sheet
- -Must keep work area clean and free of hazards and debris
- -Must be able to safely use sealing equipment and utility knife
- -Must be knowledgeable of all quality criteria, product specifications, and formations
- -Immediately reports all issues to team leader or supervisor
- -May be asked to perform other responsibilities as required by line leader, floor leader, and/or supervisor
Work hours
1st Shift (7 am – 3 pm) 2nd Shift (3 pm – 11 pm) 3rd Shift (11 pm – 7 am)
vqowqtsf2yi2
299185559