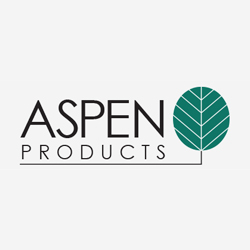 Aspen Products
QC Technician
Sorry, this job has expired.
Kansas City, MO
Part Time Available - Let us know on the Employment Application
Core Skills and Qualifications:
• Demonstrate minimum proficiency with the English language to ensure effective new hire and ongoing communication about quality and safety issues
• At least 1 year of previous quality control experience
• Familiar with hand tools (i.e.: caliper, micrometer, thickness gauge), weight scales, and calculator.
• Must be able to use four basic arithmetic functions when working with quantities, using scales and gauges.
• Excellent verbal, written, typing and computer skills (especially Excel & Word)
• Must be able to utilize color vision when checking product design color match or color variation of production using Product Color Chart
• Experience working in a production environment is preferred
• Willingness to learn
Day to Day Role (this is a fast pace environment):
• Follow practices and processes intended to provide safe products that comply with and meet the company's quality standards and serve the needs of our customers. This includes a commitment to a process of continuous improvement.
• Inspect various production items for all defects during production
• Collect product samples and send them to the lab for finished product verification and validation
• Performs all various inspections (i.e: visual, net count, aesthetics, print design, label information, etc)
• Inspect paper roll specification and packaging to ensure it complies with customer spec and requirement; report incorrect (non-conforming) products and materials to the production manager, production superintendent and quality manager.
• Verify, match paper roll tag caliper (point) with the Print Quality Tag's noted caliper; match paper roll design with the Work Order
• Notify the production line leader, operator, and shift supervisor of problems to make the adjustment to production machinery to eliminate specific defects
• Report quality problems to the production manager and/or coordinate with the shift supervisor
• Teach and coach new hire (as needed)
• Assure compliance with all safety, quality, and Good Manufacturing Practice requirements.
Compensation: DOE
02lgvfd0gsnj
299185555